Getting to Mendoza
Getting to Mendoza
As you may already know, traveling to Argentina can be challenging, but we assure you it´s more than worth the effort once you arrive in Mendoza.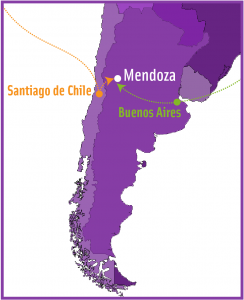 By Plane // Mendoza's international airport, Francisco Gabrielli- El Plumerillo (MDZ), is comfortably located 5 miles north of Mendoza City on Ruta 40. Flights arrive regularly from Santiago, Chile (SCL), Aeroparque, Buenos Aires (AEP) and Cordoba (COR). A 45 minute flight over the spectacular Andes from Santiago Chile (SCL) or the two- hour flight from Jorge Newbury Aeroparque (AEP) is easy on carriers LAN  or Aerolineas Argentina. For ease of travel and reliability of flights, we recommend flying through Santiago when possible. Sol Lineas Aereas  provides several domestic routes to Mendoza via Cordoba.
By Bus // The central bus station, Terminal del Sol is just 5 minutes from downtown. Several commercial lines connect you to neighboring cities and even countries. We recommend the bus as an economical comfortable mode of traveling. Check out pricing (www.plataforma10.com.ar)
By Car // For the ambitious client who envisions an adventure behind the wheel, renting a vehicle is another option. The 800-mile drive from Buenos Aires takes 10+ hours. Driving from Santiago Chile takes about 6 hours and includes a border crossing (which can tack on several additional hours to get through customs). Be sure to get special permits when taking a rental car out of the country.
Getting Around Mendoza
Getting Around Mendoza
Traffic // By U.S. standards, traffic in the city is fast and aggressive. Stoplights are normally followed, stop signs are not, and many intersections have neither. Generally speaking the car coming from the right has the right of way – but not all of the time.
Taxis & Remises // Taxis are black and yellow and are clearly marked. Traveling by taxi is a safe and easy way to explore Mendoza. Remises are unmarked taxis that look like normal cars with a small antennae and a yellow number on the trunk. They are often a step up in luxury.
On Foot // Look both ways before crossing the street. We have a simple saying to describe walking in Mendoza: In the U.S. pedestrians have the right of way, in Mendoza pedestrians have the right to get out of the way. Sidewalks are covered with beautiful tiles, but are uneven and quite slippery when wet. Watch out for small steps up and down when walking. Acequias are the small, open concrete canals that transport clean water from the Andes Mountains to the farmlands and finally throughout the city. All sidewalks have small paths that rise above the Acequias leading to the street. Make sure you stay on that small path or you could see an Acequia up close and personal.
Mendoza Maps // We will provide you with a map of the city, but a funny thing about maps in Mendoza, we are yet to find two that are alike. The other challenge is that very few streets outside of the city have street signs. When put together these challenges can make for some interesting trips. However, there is no need to worry because there are several tourist kiosks around the city and people that can help direct you to where you need to be.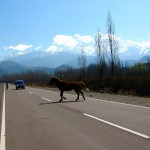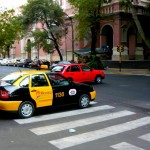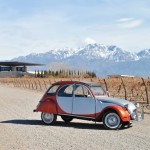 Money Tips
Money Tips
Exchanging Money // Because the Argentine Peso exchange rate fluctuates so rapidly, we recommend looking up the latest rate online.  American Dollars can be exchanged in Argentina at money exchange offices or at the airport. Check the exact exchange rate before your trip and bring a small calculator if you want to compute your trip expenses in reference to your home dollar value. When you see prices printed $40 it always represents the value in pesos. The USD, U$ or U$D printed next to the item are the only indicators that the price is in US Dollars. Beware of false bills and always count your cash after a transaction to ensure you were not short-changed.
ATMs // Most shops and restaurants receive debit cards today. You can withdrawal around USD$175 per transaction at the nearest cajero (ATM) and will be charged a service fee by your home bank. We recommend withdrawing pesos to carry with you at all times, but only carry what you expect you´ll need. Leave larger bills in a safe place and always be conscious of your purses or backpacks while out in the city.
Gratuity // Gratuity is just that, showing gratitude, in forms of money, gifts or even wine. You may like to keep a few smaller bills handy for the bellmen & housekeeping. You will also meet some fun winemakers and talented professionals, beautiful children and creative street performers where you may enjoy exchanging something tangible other than paper bills or monedas (coins). Restaurant service appreciates a 10% gratuity.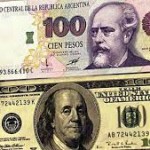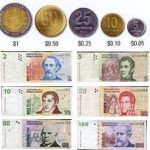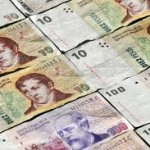 Packing Tips
Packing Tips
Along with the excitement of an upcoming getaway, often comes the frustration of packing. However, it doesn´t have to spoil the anticipation of your trip!  Simply take the time to read through our suggestions, and plan in advance.  With a little preparation, you´ll have everything you need when you land on the ground in Mendoza. Make photocopies of your passport and carry it with you. And if you forget something, remember that you can pick up certain essentials here in Mendoza City.
Attire // Argentines are known for their sense of fashion and take pride in their sophisticated style. You, as a traveler, will feel comfortable in nice casual attire. Men dress in slacks/khakis and cotton shirts (buttoned or nice T-shirt) and ladies wear slacks, jeans, capris, and skirts with blouses (sleeveless to long sleeve). According to your itinerary in Mendoza, you may be in for a few dressy nights, so be sure to include eveningwear or more classy attire. The days are warm, while the evenings tend to cool off. Bring layers for warmth and a windbreaker in the case of rainy summer weather.
Footwear // Bring walking shoes that are comfortable in warm weather while you cruise stores, museums and wineries in Mendoza. Also pack something with tread for your outdoor adventures (water booties will be provided for rafting).
Toiletries // Lotion will become your best friend in this arid landscape. You are in the desert and will need to keep your hands, face and lips moisturized. Due to the high elevation, we also recommend bringing sunscreen, particularly for fair-skinned travelers.
Glasses & Contact Lenses // The dusty air can irritate contact lens users, so be sure to pack your glasses for relief. Also, rewetting drops are advised to keep your contacts comfortably lubricated in this dry climate.
Electronics // There will be many beautiful photographic opportunities, and we know you will want to capture it all. Bring backup memory cards for your camera so you never worry about running out. Outlet adaptors and electrical adaptors (50V- 220V) are needed in Argentina. Find these at your local travel store at home or purchase them when you arrive at a nearby ferretaria (hardware store).
Cell Phones // Unfortunately, not all US cell phones work in Argentina. You may carry your device down, purchase a SIM card and still NOT have communication. The roaming laws are tricky in Argentina. Some companies work. If you want to communicate with family and friends back home we recommend using Whatsapp, Viber, and/or Zello, all are free applications that can be easily downloaded to your smartphone.
Special Medication // There are full-service pharmacies all over the city, but the prescriptions may not be the same. Don't take the chance, and carry any special medications (including birth control) with you.       
First-Aid Kit // We recommend always traveling with certain essentials, including a very basic First-Aid kit: band aids, ibuprofen, allergy medicine, aspirin etc.  Though nearly every winery and hotel is equipped with these items, you may be more comfortable having them on hand.
Health Insurance & Travel Insurance // In case of unforeseen health complications, be familiar with your health insurance coverage in advance of your departure.  Travel Insurance is highly recommended and should be purchased before your trip.
Room to Shop // Finally, be sure to leave room in your suitcase for new treasures you will surely discover in Mendoza!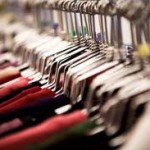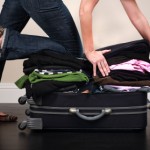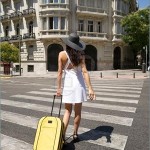 Passports & Visas
Passports & Visas
Passports // Passports are required of all visitors.  In advance of your departure, be sure that your passport will not expire during your trip abroad.  In the case that you need to renew your passport, or get additional pages inserted into it, allow a couple of months for processing delays.
Visas // Currently, only visitors to Argentina from Australia must pay an entrance fee (visitor visa). The current fee is U$100 for Australian citizens visiting Argentina and this visa is valid for 10 years. Argentina now requires that this fee be paid online prior to coming to the country. In order to pay the fee, you must go to Provincia Payment System website, register, pay with your credit card and print out a receipt.  You must then bring that receipt with you to prove payment. Remember to bring the paper receipt with you when you travel to Argentina. Present the receipt at Immigration Control where it will be scanned and processed. Payment is no longer accepted at the airports. Airlines and ferries are now requiring proof of this payment before boarding. You will be denied boarding if you do not bring proof of payment!
US and Canadian citizens do not need to pay a reciprocity fee before entering Argentina. American and Canadian passports are considered to be valid visas for a 90 day tourist visit upon arrival.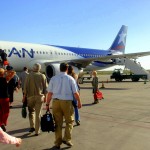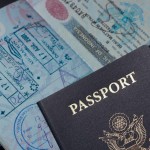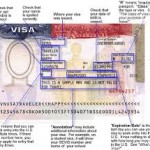 Cultural Concerns
Cultural Concerns
Prior to your custom built tour to Mendoza, become familiar with relevant information about life in Argentina. Things are done a little differently down here and we would like our visitors to come prepared for the awesome excursion, so please take note of the following things.
Stray Dogs // Stray dog are very common in Mendoza. Most have adapted to their life of frolicking around the city. The majority are calm and there´s no need to fear them.
Greetings // Men to women and women to women usually greet with a kiss. They "kiss" the air while touching the right cheek to cheek. Men shake hands or embrace and even "kiss" too. 
Drinking Water // Water is very safe to drink, however, bottled water is more popular among most people. Bottled water can be purchased in street side kiosks, restaurants and stores. Also, you can choose your water with carbonation (con gas) or without carbonation (sin gas).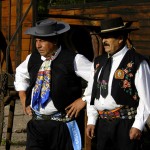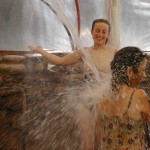 Wine Shipping
Wine Shipping 
If you do not have room in your luggage, purchased items can be sent home via Argentina mail, DHL, & UPS. The high shipping cost is determined by size, weight and destination. Delivery Items purchased at TAX free stores and over a value of $70 peso have the option of tax reimbursement upon leaving the country. Tax is always figured into the price of the item and is 21%.
Shopping for wine to bring back home is fun and highly encouraged. Your options to do so include separate shipping or packing it with your luggage.
Packing Wine // Carrying liquids onto the plane is prohibited (international flights), so keep in mind any wine you purchase will go into your checked luggage category. Cardboard boxes with Styrofoam can be purchased in Mendoza and are counted as checked luggage. Carrying wine inside your suitcase is also another option. Bubble-wrap bottle holders are available in the local wine shops and are more secure than the socks you might use.
We advise you to bring down what you have that can be used as a bottle carrier, this will save time searching for "carrying products" while you spend more time searching for the wine.