Mendoza, Argentina
Stretching nearly 1,068,296 square miles from North to South, Argentina has vineyards planted across a wide spectrum of environments: from high altitude valleys with intensely sunny days, to the low altitude wind-swept lands of Patagonia.
However, it's Mendoza Province, located in the eastern foothills of the Andes Mountains, that is the primary wine region of Argentina that produces 80% of the country's wine. Mendoza is home to over 1,000 wineries and includes over 381,074 acres of planted vineyards.
Mendoza Private Wine Tours
We offer the most personalized, passionate, and authoritative exploration of Mendoza, Argentina´s wine country. We welcome you to explore the beautiful wine regions and unique terroir behind the world´s best Malbecs.
According to your unique preferences, we will custom-build a private wine tour using our extensive portfolio of local experts.  You´ll meet pioneer winemakers and new talent poised for international impact. You´ll visit a diverse sampling of wineries – from tiny boutique outfits owned by local families, to massive compounds – each producing wine that expresses something unique about Mendoza´s terroir. You´ll get a sense of the range of winery styles, the depth of Mendoza wine tradition, and the wealth of potential.
Our tours take you to exclusive corners of each of Mendoza´s regions.  We tirelessly seek out new wineries, knock on doors, and get our clients into wine experiences that they simply couldn´t access anywhere else.  You´ll sip alongside some of the most revered personalities in the local wine industry, you´ll taste straight from the barrel, and you´ll enjoy mid-range to ultra-premium wine tastings.
Whether you´re a wine novice or a seasoned collector, Mendoza has something for everyone to enjoy. To get an idea of what´s possible in Mendoza´s wine country, take a peek at our sample itineraries.  But remember, we´ll custom build your Mendoza tour specifically for you!
Check out some of our wine tours Itineraries:
Uco Valley Wine Tours:
Mendoza´s premier grape-growing region marked by high-altitude vineyards and show-cased international wine projects.
Swirl the Uco Valley – Tunuyán Sample Itinerary
Swirl the Uco Valley – Tupungato Sample Itinerary
Luján de Cuyo Wine Tours:
Mendoza´s historic wine region, where the first Malbec vines took hold and the reason why it earned the name "Land of Malbec."
Luján de Cuyo Wine Trail – Sample Itinerary
Maipú Wine Tours:
East of Mendoza City sits Maipú, a region deeply rooted in tradition and containing some of the oldest and most famous vineyards in the province as well as vast olive orchards.
History and Culture of Maipú – Sample Itinerary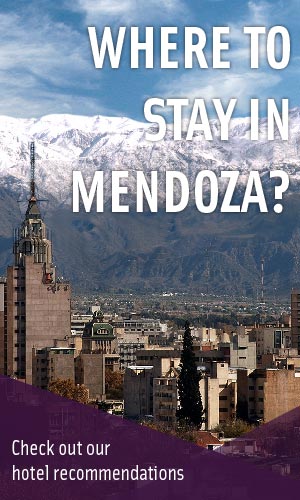 Cooking Classes
The Argentine nation has an impressive multi-cultural heritage due to the large number of European immigrants that migrated and formed current day Argentina. Because of this, Argentine cuisine boasts elements of Italian, Spanish, and French gastronomy among various others.
Throughout the years many typical dishes of Argentina have become iconic and a representation of the country as a whole around the world. Skilled chefs of the region create their own unique versions of these typical recipes and showcase them in the many diverse restaurants and wineries around the city and in the wine country, and now those chefs have invited you to join them in the kitchen! Learn to prepare empanadas, asado (traditional Argentine barbecue), tomatican and other dishes.
Explore this sample itinerary as well as the photos to learn about a cooking class among the vines in Finca Agostino.
Adventure Tours
If you're looking to get leave the hustle and bustle of city life behind, and breathe in the fresh Andean air, Mendoza is your ideal destination. Mendoza offers a wide range of adrenaline-pumping, outdoor activities, where you can let your hair down and experience the thrills of mountain adventures in Argentina. Travel alongside local gauchos, mountain guides, and acclaimed adventurers as you experience first-hand that Mendoza is much more than just a wine region.
The ever-present backdrop of high Andes Mountain peaks and rolling foothills makes for not only a beautiful postcard, but for an epic playground for travelers looking to get out and explore.
Whether you want to spend a half day, full day, or a full week enjoying the majestic outdoors, we have a variety of options for you to choose from.
Adventure Options:
–  Horseback riding with the Gauchos
–  Mountain Hike with Traditional Asado
–  White Water Rafting, Class III
–  Zip-Lining
Or, if you prefer a slightly more low-key experience, our upper mountain tour will take you on a ride through the Andes Mountains' switchbacks, stopping by some of the areas historical sites and most spectacular landmarks, including Mt. Aconcagua and Puente del Inca.
Every activity we offer is pre-screened by our team of travel experts.  If you're concerned with age or health limitations, please don´t hesitate to ask.  Prior to your trip, we'll advise you as to any necessary gear/ clothing that may be required.
We're here to give you just the right amount of adventure for your liking, and to ensure that you enjoy a piece of the majestic landscape that surrounds Mendoza and captivates the wild hearts of those who come to visit.
Sample Mendoza Adventure Itinerary:
Biking Tours
Enjoy a tour of different wineries that are too close to appreciate by car and a bit too far to take on by foot. This is why bike tours can be the perfect option.
You'll be able to explore various wineries on two wheels while enjoying the beautiful mountainous landscape that is so characteristic of Mendoza. Our team can create the perfect biking experience built specifically to your needs and allowing you to enjoy the unique splendors of each wine producing region whether you're an amateur or professional cyclist, we can find the perfect route for you.
Below you will find a sample itinerary and a series of photos to help inspire you and to began planning a bike tour of your very own! Get ready to sip, cycle, and soak up the sun.
Leisure & Recreation
Taking time for a bit of rest and relaxation can round out even the most fast-paced Mendoza tour. Whether you want to treat yourself to a world class spa, enjoy the serenity of a wine country inn, or enjoy siesta in the park as you stare off at the Andes Mountains – Mendoza offers a wealth of leisure and recreation activities.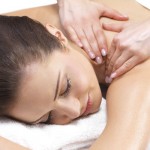 Spa Treatments
Whether you're traveling with a group of girlfriends or enjoying a romantic getaway with your sweetheart, nothing is more soothing than an afternoon spent at the spa. Mendoza offers numerous luxury spa options, from a Hammam style spa circuit, to natural hot springs in the Andes foothills. Enjoy an hour-long massage, take an afternoon off, or spend the whole day getting pampered.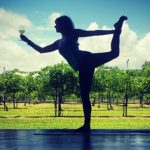 Yoga in the Vineyards
Among the vines is the perfect place to relax and stretch out the body with a personalized yoga session. Enjoy a class created just for you and your abilities with our bilingual yoga instructor, followed by a walk through vineyards and a speacial dose of bubbles with a sparkling wine tasting. A light picnic lunch next to the vines makes for the ideal way to close this day of ultra-relaxation.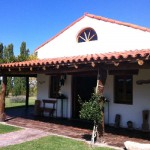 Accomodations
Our portfolio of top-notch hotels offers something for everyone's tastes.  From five star hotels in the heart of downtown to wine country inns surrounded by vineyards as far as the eye can see.  Wind down from your wine tours as you enjoy the solitude and majesty of an Andean sunset.
Mendoza City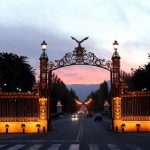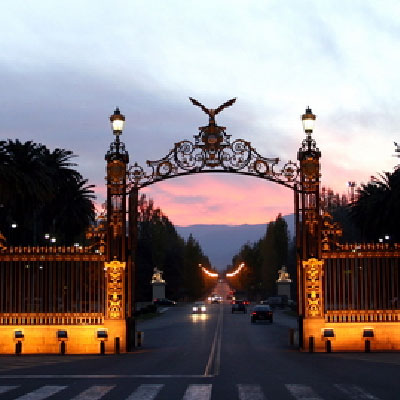 Downtown Mendoza is a compact urban center that invites travelers to wander, explore, people watch, and enjoy the sights of a foreign city. Take a guided walking tour to uncover the city's landmarks and history. Spend an hour or two shopping for souvenirs and discover boutique relics. Stretch your legs in San Martin Park, or take in the lively night life on Aristides Street.
Are you ready to build your tour with us?
Click here to fill out your trip request form and our team will contact you with some ideas for your upcoming Argentine adventure!
I'm ready to book my tour!