Our Mendoza Travelers
Our travelers search for authentic experiences in Mendoza. They enjoy crafting their vacation while relying on the guidance and expertise of our team on the ground. They appreciate the freedom to choose. They value not being herded on and off a tour bus. They want the authentic Mendoza, the people, the places, the wine, and the moments that make you say, "Wow, I can´t believe I am here."
Some of our travelers speak Spanish, some simply try to utter a word.  Some are serious wine lovers, some are just beginning to swirl.  Some are honeymooners, some are old friends.  Some prefer 5-star glam, some like a more boutique touch.  Some stay out late, others tuck in small children.  Some mount horses, some peddle bikes. Some are here for half a day, and some stay for a week or two.
Whatever your profile, whatever your travel goal, we view ourselves as contributors who partner with you to enhance the value of your trip.  
And we think we do it pretty well. Check out our clients thoughts below: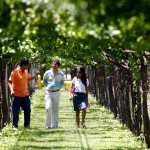 "Our recent experience with Uncorking Argentina was truly fantastic. Carolyn and her team set up a wonderful day for us and handled all the details from start to finish. I would recommend Uncorking Argentina to anyone who wants to have a great time tasting wines in Mendoza and enjoying fantastic access to the vineyards and their staffs."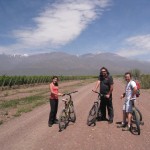 "I was very impressed with the professional and personal service I received from Uncorking Argentina. I signed up for the bike and wine tour, which Molly helped organize, and I appreciated the follow-up emails from Lujan. I would highly recommend Uncorking Argentina!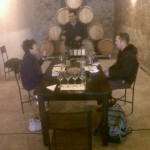 ¨Uncorking Argentina provided a great three day experience for my Fiancé and me. From the minute we got off the plane to the end of the tour everything was taken care of. The Gaucho day with horseback riding and asado lunch was legendary. I highly recommend Uncorking for your next trip to Mendoza!!¨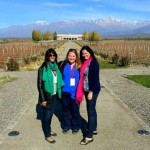 ¨My wife and I just completed five glorious days of private touring in the greater Mendoza, Argentina area with all arrangements handled superbly by Uncorking Argentina. This trip was a culmination of 5 weeks in southern South America including a cruise with stops in Chile, Argentina and Uruguay. The Mendoza tours arranged by Molly Hetz of Uncorking Argentina included three full days of wine tasting at nine premium wineries, three lunches at wineries paired with wine and a hands on cooking class at Cordillera Vino y Fuegos Restaurant in Mendoza, all of them delightful.¨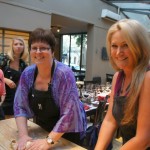 ¨My husband and I do not normally like to take a "tour" but prefer to go on our own. However, in this case, we could not have done better or been happier! Uncorking listened perfectly to our preferences and matched our itinerary exactly to what we wanted. They put together 7 days of exceptional winery tours, fabulous tasting lunches, beautiful hiking in the Andes and great hotels.¨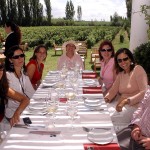 ¨Four of us (my husband and I, and our daughter and fiancé) had a private wine tasting tour: 4 wineries, picnic lunch under a willow tree at Familia Cassone, and the best guide ever in Molly. We learned more in this day than we have in 20 years living near the Napa region in California. Molly and Juan (driver) were informative, fun, flexible. Uncorking Argentina customizes a tour for you.¨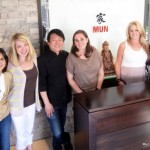 ¨We had Uncorking put together a 4 winery tour with a private driver for us (a couple in our late twenties) and we loved it! It was a great value to have a private driver and it was so relaxing and enjoyable. The communication was prompt and my questions were always answered. I recommend to anyone looking to wine taste in Mendoza!¨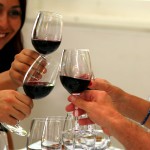 ¨From start to finish, and based on our very amateur definitions of what we liked, Uncorking Argentina planned three perfect days for us! From private tours, a very knowledgeable guide/driver and an inspiring selection of wineries (character, history, personality and wine) it's hard to imagine how our three days in Mendoza could have been better! We will be returning!¨
¨After much research over different companies and wine regions, my boyfriend and I decided to do a wine tour in Uco Valley. We are so glad we chose Uncorking Argentina. They took all the headache of making reservations and arranging transportation away. The entire team I worked with was very accommodating and asked what our interests were to put together a custom itinerary.¨
¨Wow! If you are planning a trip to Mendoza Argentina, I would highly recommend Uncorking Argentina to be your Wine Guides. Right from first contact through the final tour, they were on top of everything. We selected a package that included three wineries per day.¨